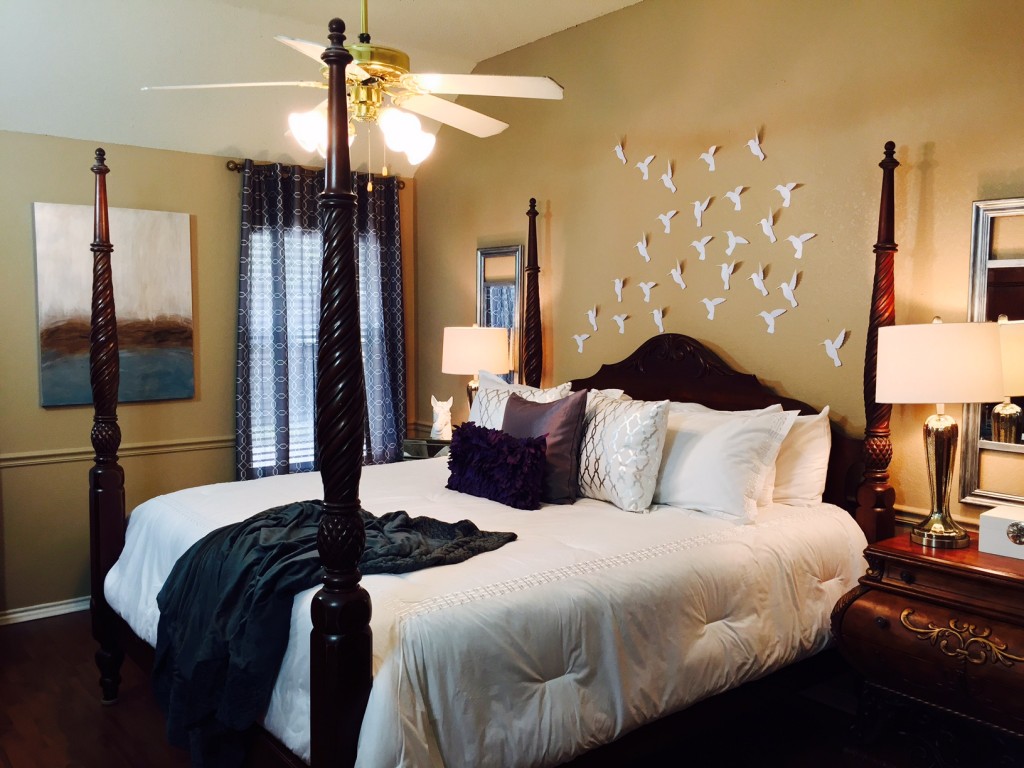 Spring is here…and it is in full bloom in my master bedroom.  I love changing the look of my master bedroom for the different seasons.  I was able to add a little touch of spring to my bedroom by simply adding a new comforter, along with some decorative pillows, and new window treatments.   In addition, by shopping my home for decorative accessories, I was able to completely change the look and feel of my bedroom.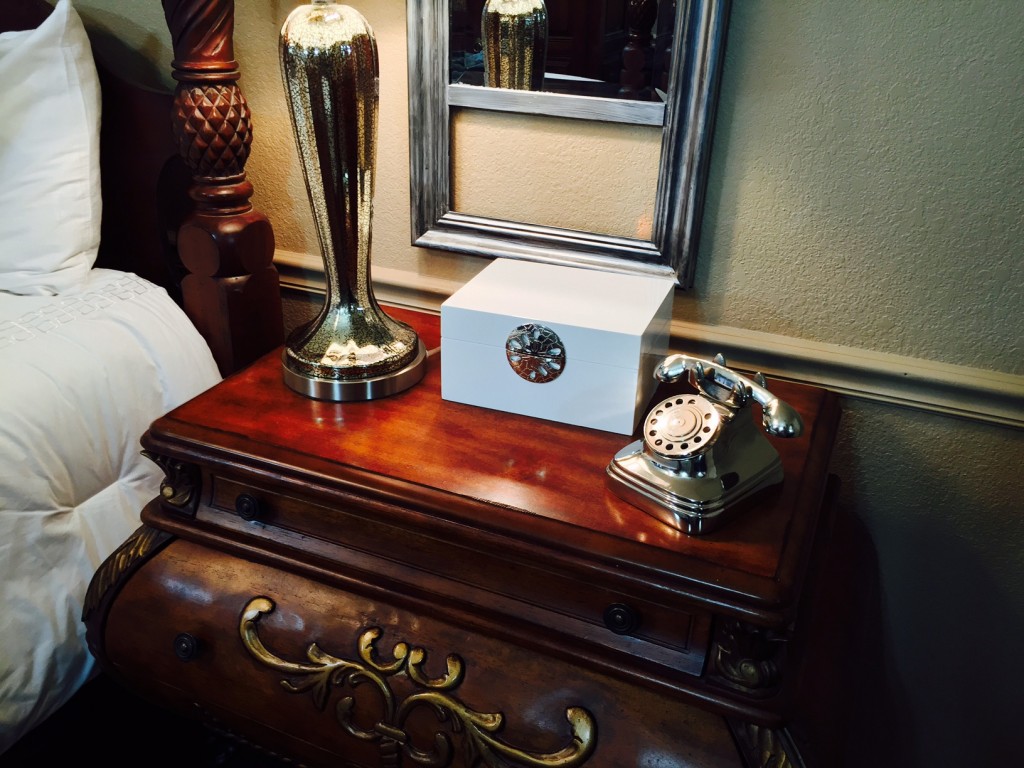 Placing a decorative faux "old school" phone onto this nightstand adds a touch of whimsy to the space.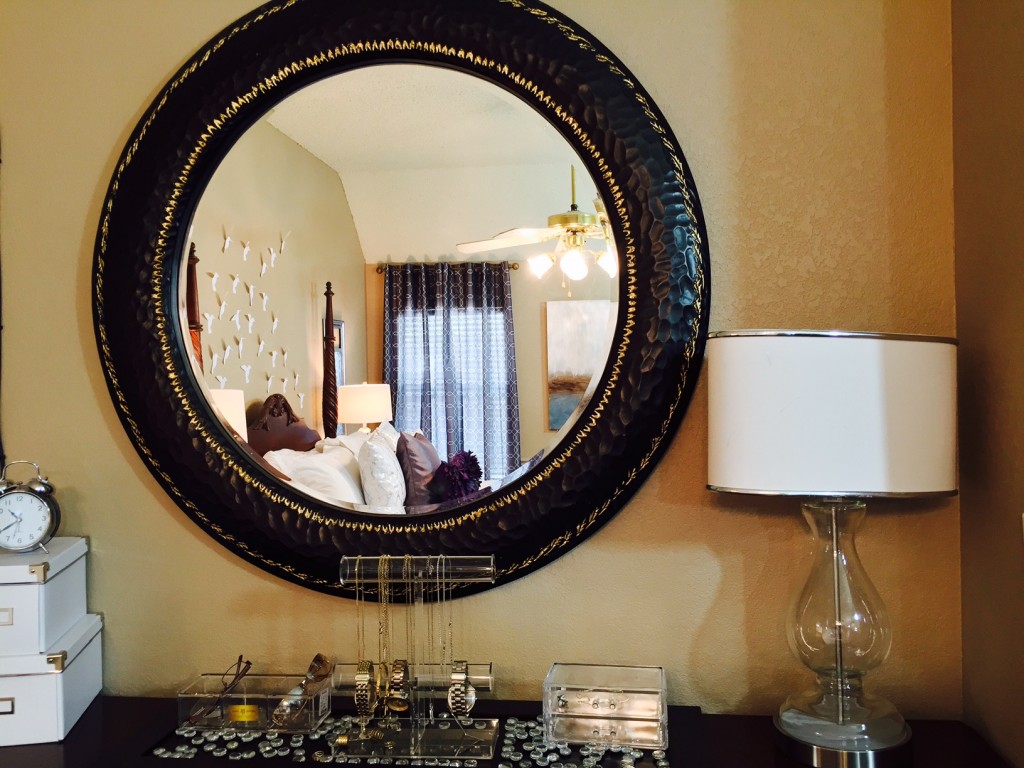 I love mixing traditional and contemporary pieces in a space…as well as mixing metallic colors.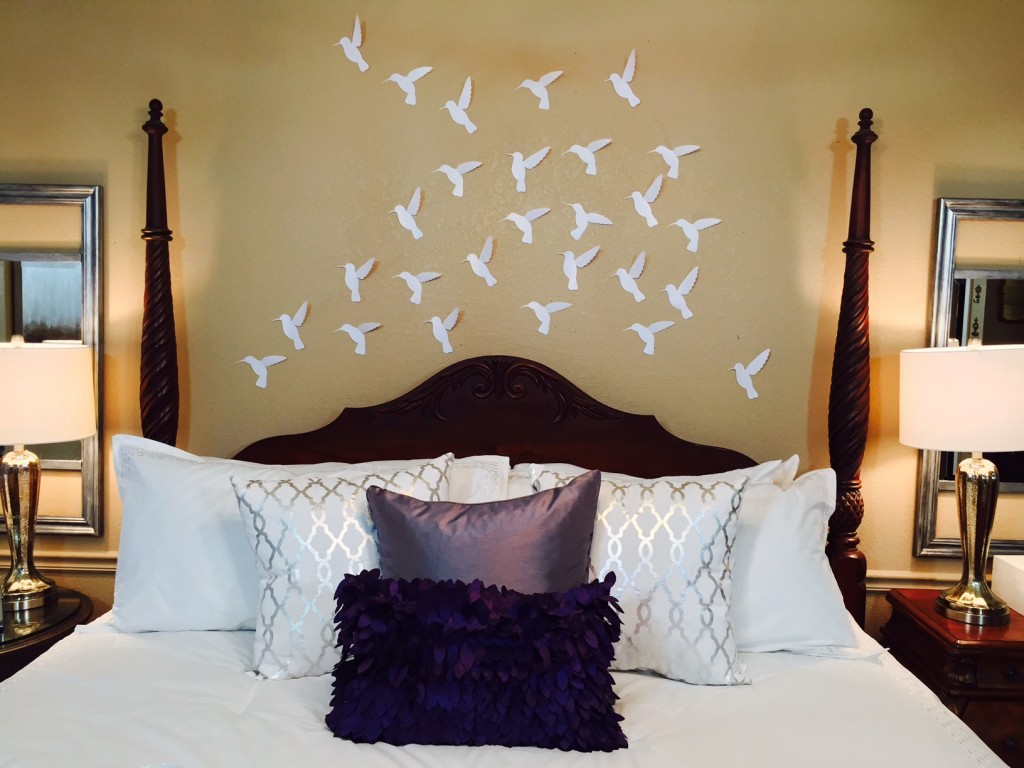 It is always expected to see a piece of art, mirror or picture hung above the bed.  I wanted to do the "unexpected" over my headboard, so by hanging the white birds in a flight pattern added the "unexpected" to the space.
Thanks for stopping by and enjoying the tour of the spring makeover of my bedroom.  If you want to see the full tour of my bedroom, please click on the link and enjoy!
Tamela