Are you still in the process of decorating your home for the holiday season?  Well, obviously you can tell that I am still putting the finishing touches on the holiday décor in my home.  Once again, we are hosting the family holiday dinner at my home, so which meant that I needed to get my formal dining table decorated and prepared to meet and greet friends and family.
I did not go over-the-top with the decorations as I have in times past.  For one, I am so behind on getting my home decorated for the holiday season that simplicity and understated elegance was the quickest and easiest way to decorate under time constraints.  I am sure that some are going to look at my photographs and say to themselves…"simplicity and understated elegance"…LOL!  Why yes, if you only knew of the Christmas design I had in mind for this year, you would have to agree that this is a very scaled down version…lol!
But to no avail, holiday decorations are going up and my family is very happy to say the least because they were getting very concerned about not having any holiday decorations in the home this year .
I decided to go with the "sugar plum" theme on my formal dining table this year.  The apothecary jars are filled with sugarplum coated lemons, pears, and white grapes.  In addition, the Christmas floral arrangement is in a sugarplum theme.
A closer view of the floral arrangement.  If you noticed I placed tealights on the candelabra instead of the candle tapers.  I was wanting to keep from obstructing the view of me and my guests as we are dining and having conversation around the table.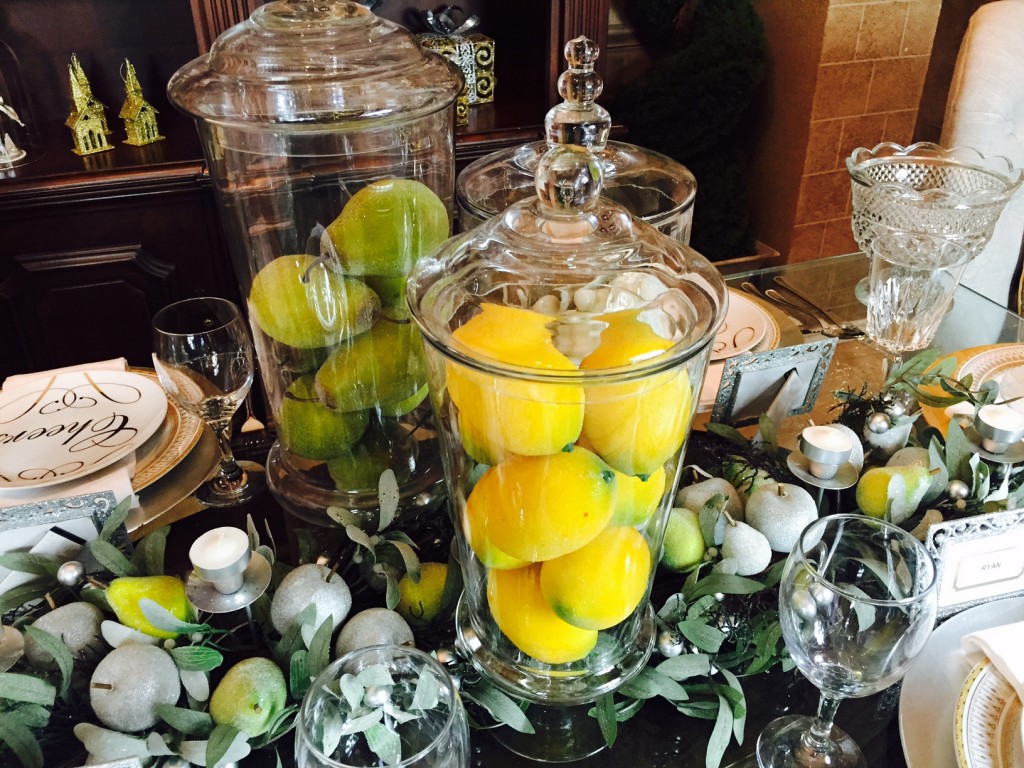 I found this plates at Horchow, Neiman Marcus last year on an after-holiday clearance table.  They were only $7.99 for a box of 4 plates (original price $60.00)….what a deal!  I purchased two boxes for that price.  I love the fact that each plate says  "toast" or "cheers" in a different language.
Now, if you watched my Christmas DIY Projects video, these were two of the three projects that I created and have now used them in my dining table décor and bookcase.
This is my Christmas setting DIY project.  I added some additional trees along with townspeople to complete the look…I love it!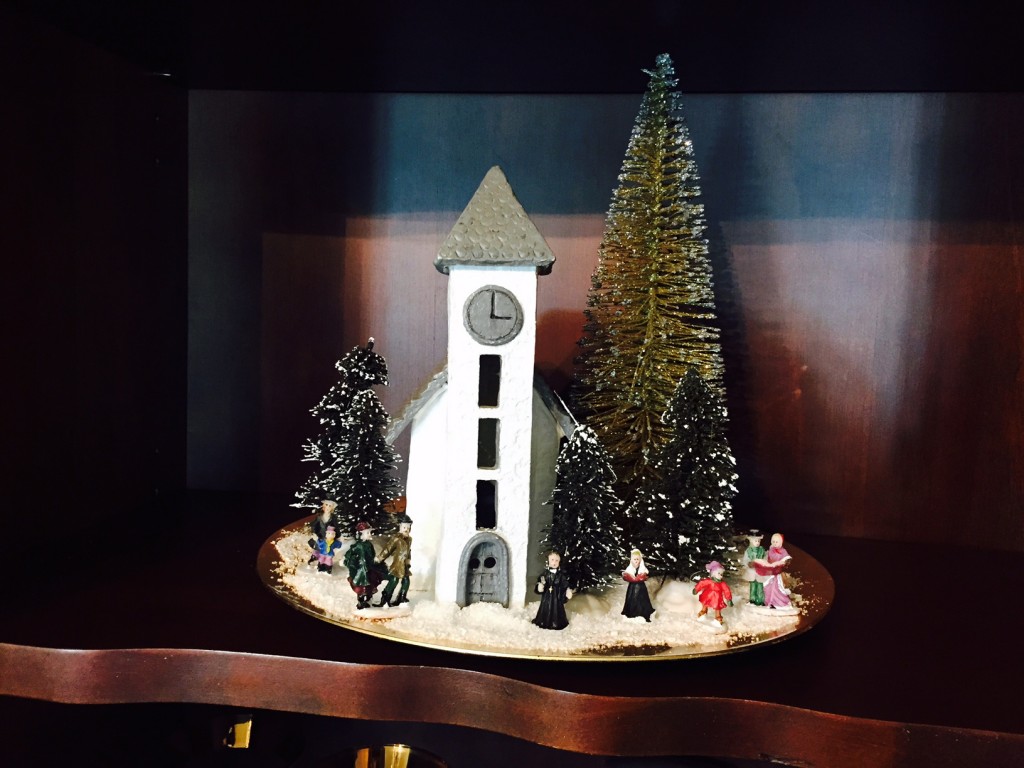 And here is the Reindeer Canvas picture, another one of my Christmas DIY Project.  I am so proud of myself…LOL!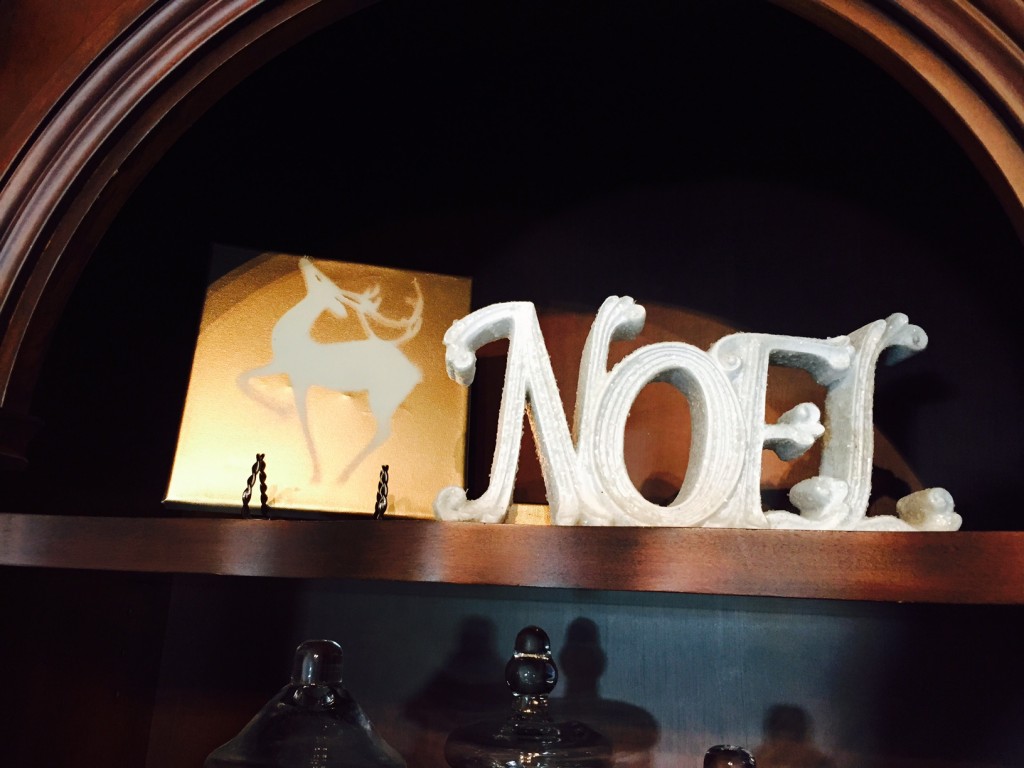 I actually did a video tour of my decorated formal dining table and bookcase.  So please click on the video tour and enjoy!
Have a Merry Christmas and a Happy New Year!
xoxo
Tamela