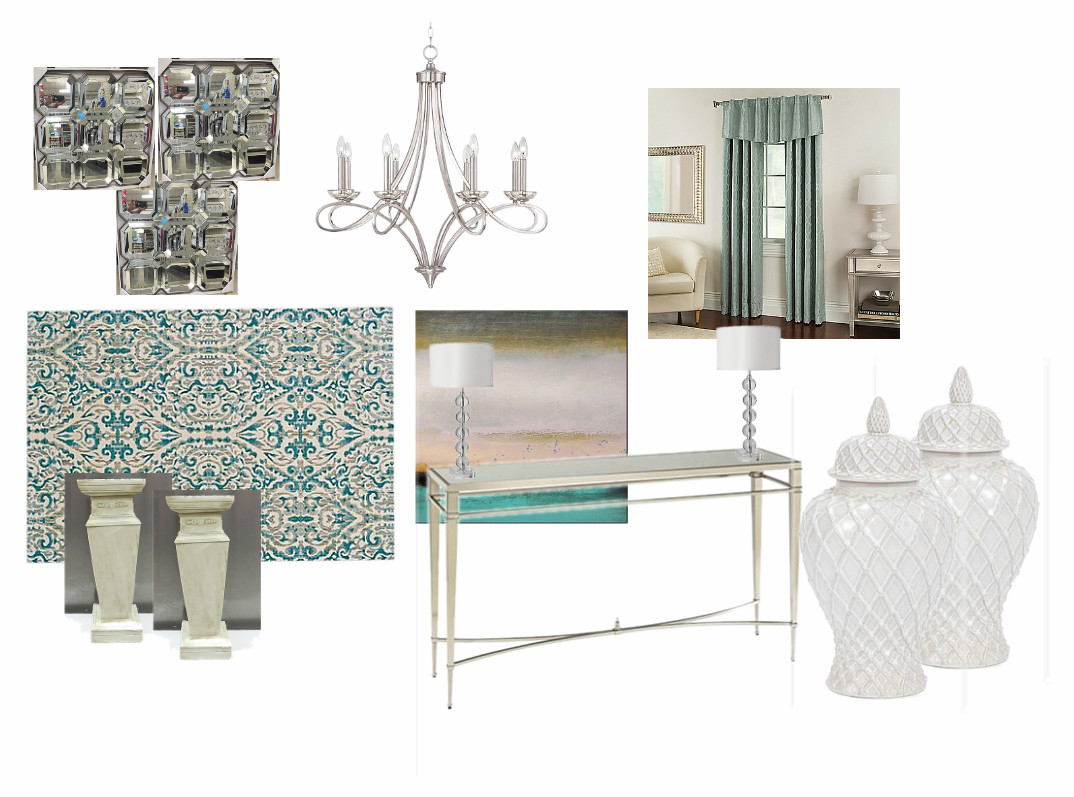 I always see a new design client as an opportunity to make someone's dream home turn into a reality.  It is an adventure that as a designer I am afforded the opportunity to live vicariously through their dreams while bringing them to fruition.
This client has just moved into her dream home and she wanted it to be a reflection of timeless elegance with just a little contemporary edge.  She had never worked with an interior designer before, so this was an opportunity for me to educate her on the process while making it fun and exciting.
The dining room space is the first area in the home that we are tackling, so this is the design board for the space.  Everything has been placed into the space except the custom window treatments and the console table…which are soon to be added.
I can not wait to share the reveal of this space, so please stay tuned!
Thanks for stopping by!
Tamela