Rowling Leather Products has reached out to me to review their home office storage boxes. This review and comments are 100% my opinion. 
As an interior designer, I found myself working more out of my car traveling between my many design projects than out of my home office.  I came to the conclusion that I needed to create an on-the-go office system to use in my car.  I knew that I wanted an office system that was functional as well as beautiful.  So when I was contacted by Rowling Leather Products to review a line of their home organization items, this was the answer to my dilemma.
Although this particular line can be used in various ways, I decided to use it as storage for my office products to use while on the go.  What I love the most about Rowling Leather Products is their attention to detail, quality and the excellent craftsmanship that put into each of their items.  The light woven material mixed with the chocolate brown leather-like material makes for a chic and professional look.
The storage boxes are generous in space and are collapsible which makes for easy storage when not is use.   The large carrying case can double as a file holder as well as a magazine holder.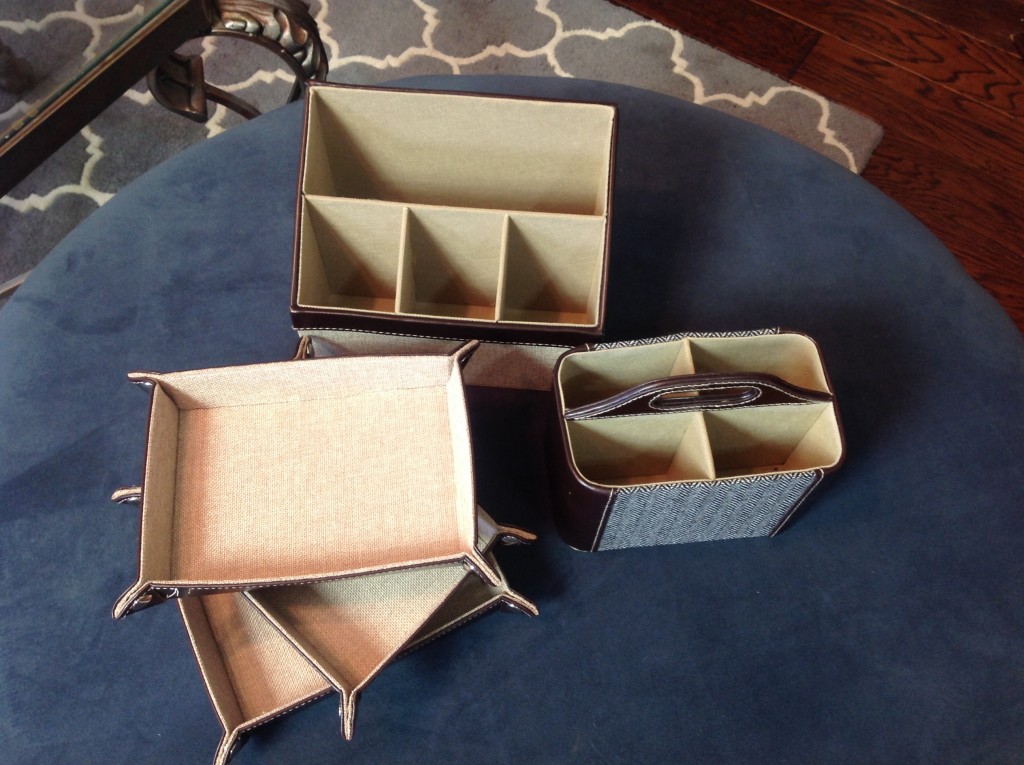 The collapsible trays are perfect for holding pens, pencils, paper clips, and other small office necessities.  The small boxes are perfect to hold scissors, a stapler, sticky notes as well as large office utensils.  In addition, these storage boxes can double as a remote control holder or a holder for your favorite eyeglasses.
If you are a busy mom, a working mom or an entrepreneur who works more out of your car than you do your home office, then this office on-the-go will work perfectly for you as well.

Thanks for stopping by!
Tamela