Tamela D. Bowie, Principal Designer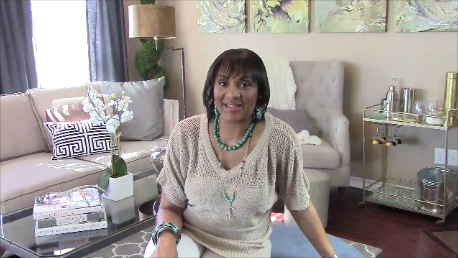 Over the past 19 years, Tamela D. Bowie has established herself as a premier interior designer in the Dallas/Fort Worth area.  In addition, she is a popular YouTube designer on her YouTube Channel, Haute On Design with over 30K+ subscribers and growing.
Tamela received her Bachelor of Arts degree in Political Science at University of Texas at Arlington.  After spending 2 years in the legal profession as a paralegal and later 5 years in corporate America, Tamela decided it was time to re-design her life.     Tamela completed and received certification as an interior designer and turned her part-time passion for interior design into a full-time career.
"Designing spaces for how you really live in your home" is what Tamela strives for in each design project.   She believes a home should be designed based on how the homeowner really lives in their home.   That is why Tamela has a deep passion for creating beautiful yet functional spaces that translates into the client's daily living needs and desires for their dream home or space.  In addition, with every design or decorating project she takes on, she strives to make the entire process educational, fun, and exciting.
When Tamela is not working on a design project, she interacts with her existing clients and potential clients through Facebook, Twitter, Instagram,  Pinterest and her Haute On Design YouTube Channel.
No matter what capacity of design Tamela is working in, whether it is hosting decorating seminars, demonstrating DIY projects, designing or decorating homes, or blogging about her newest found or the latest trends in interior design, it is all done with approachable and impeccable design coupled with passion, and a flair of style.