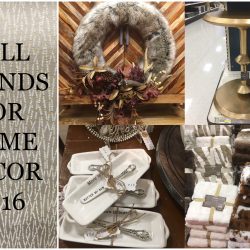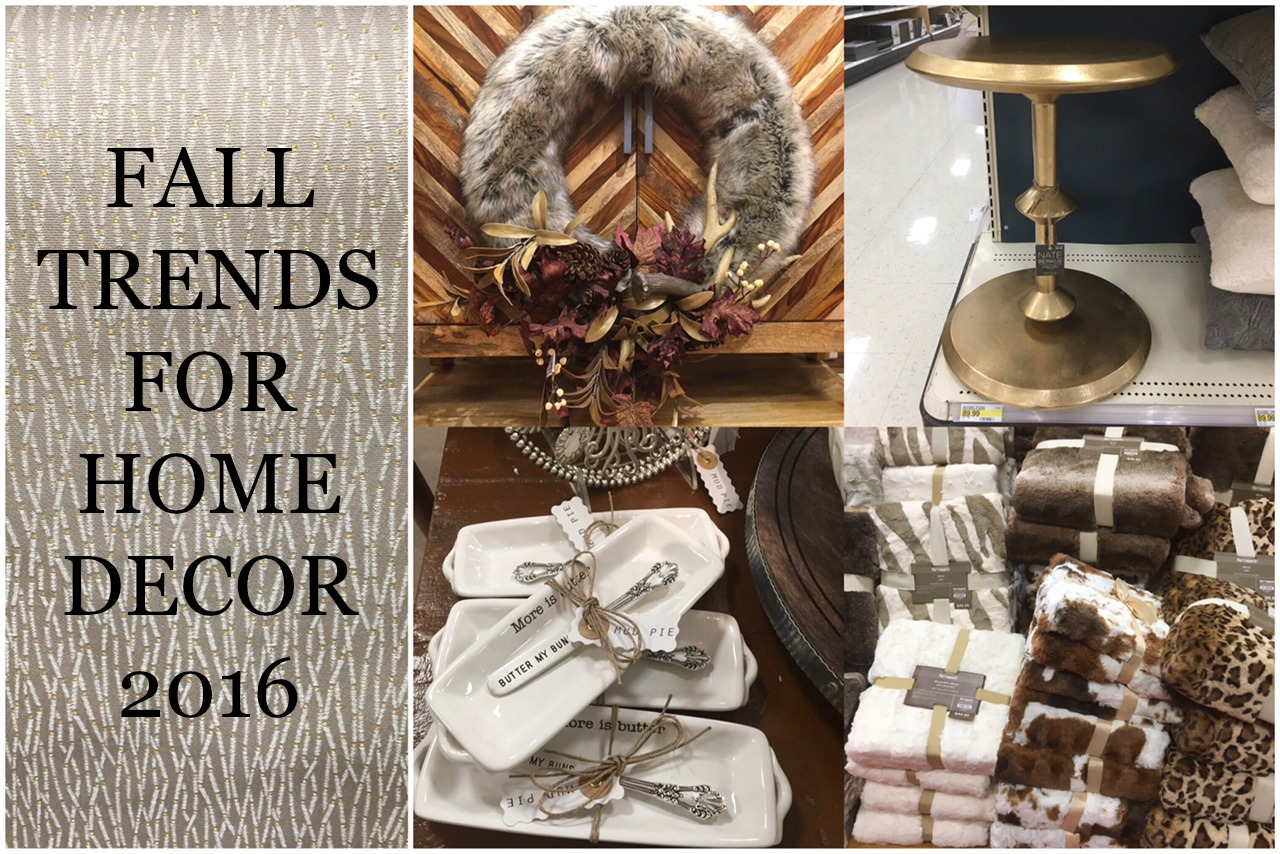 Trends come and go and the majority of the time they are cyclical, so if you wait a season or two, your favorite home decor item just might come back into style.  So let's see what is trending in fall home decor for 2016.
Faux fur was widely popular about two seasons ago and just as suspected, it has made the list once again as a  fall home decor trend for 2016.  This faux fur antler wreath at Pier1.com will be the showstopper or conversation starter in your home this fall season.  It is priced at $79.99 but the impact that it will make hanging over a mirror or flanked above a fireplace mantel is well worth the cost.
For all of my Jurassic Park movie fans or archaeologists, you will be delighted to know that animal artifacts made the list of fall trends in home decor for 2016.  They are being used to style bookcases, decorative shelves or being place on coffee and sofa tables.  I suspect that you were probably going to use your "finds" as decor in your home regardless if they were in trend or not…LOL…however, now your home will not seem so strangely decorated to your guests.
If you are not a fan of adding the color orange into your home during the fall season, then try the color gold which is the color that is currently trending as the go-to color for fall.   Last fall season, incorporating gold accessories were the huge trend and stores like Z Gallerie made it very hip and easy to do.  However, not so much gold accessories but gold accent tables are what's trending for fall home decor 2016.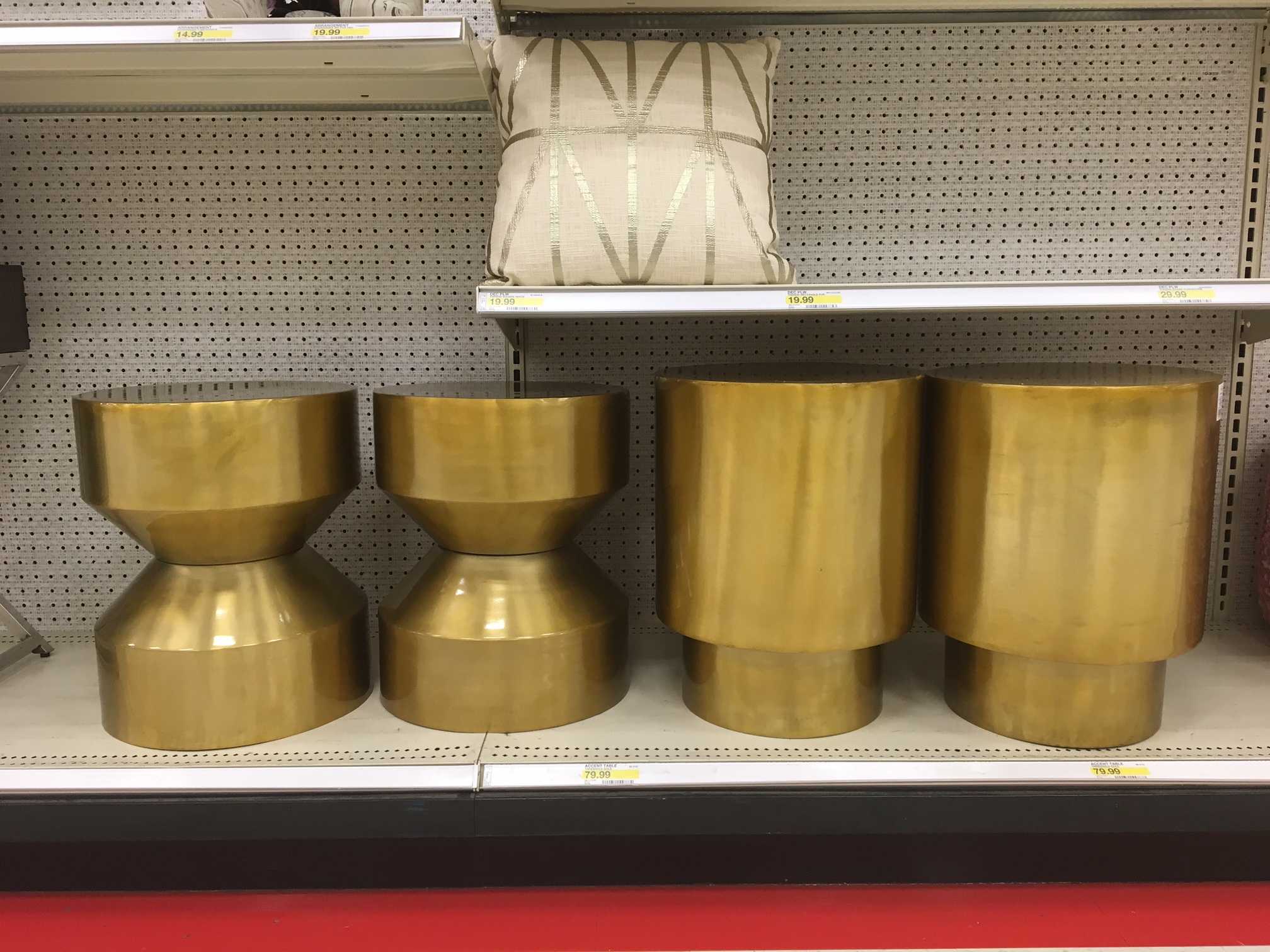 I found these gold accent tables at Target and the different shapes will add a touch of whimsy to your space.
However, my favorite gold accent table is from the Nate Berkus line at Target.  I love the timeless shape and elegant look to this accent table.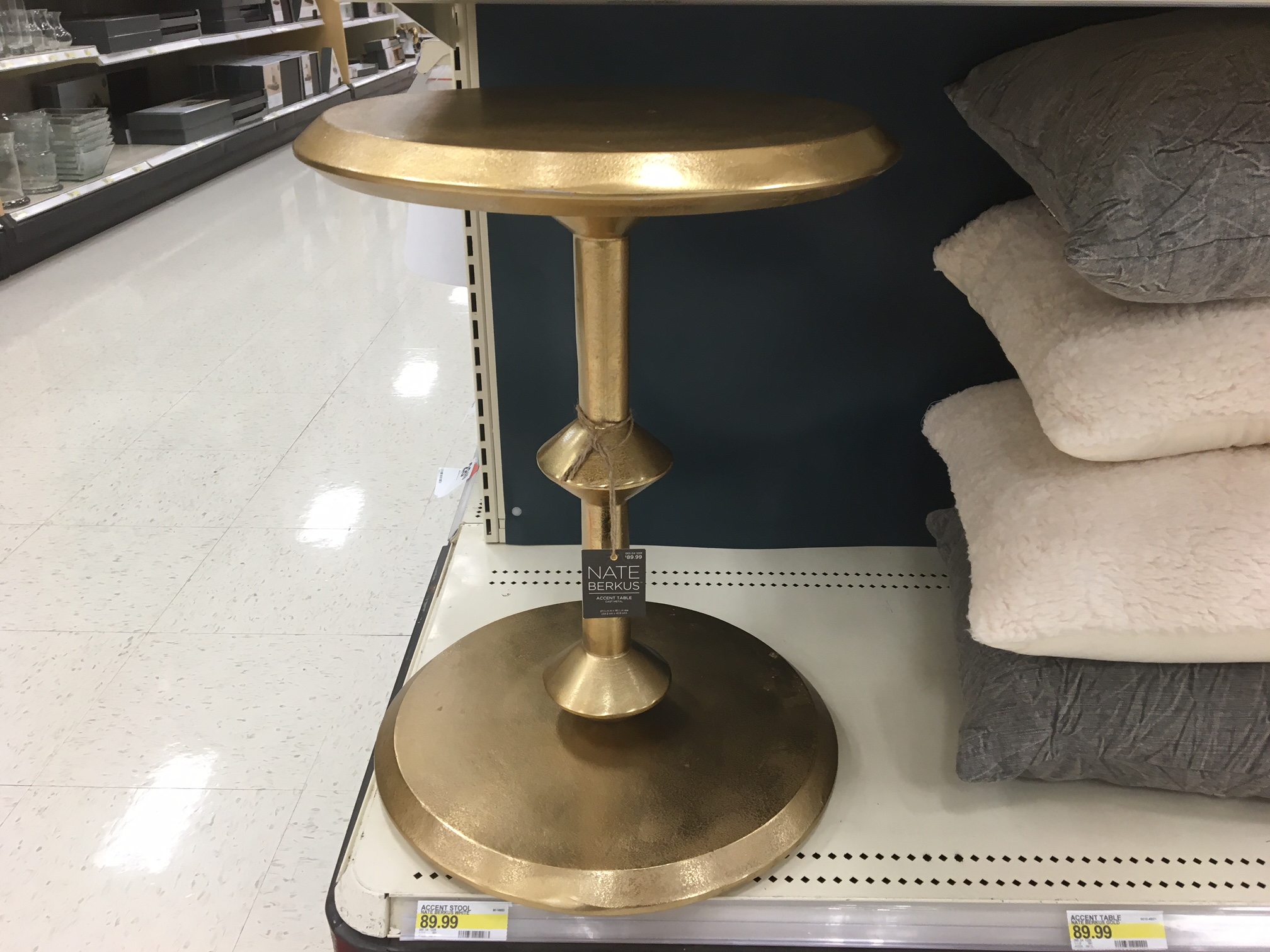 Lanterns are always going to be in trend each fall season, heck, basically every season simply because they are considered functional decor.  There are tons of lanterns in various colors, textures, shapes and sizes to choose from, but what is trending now for the fall are copper lanterns.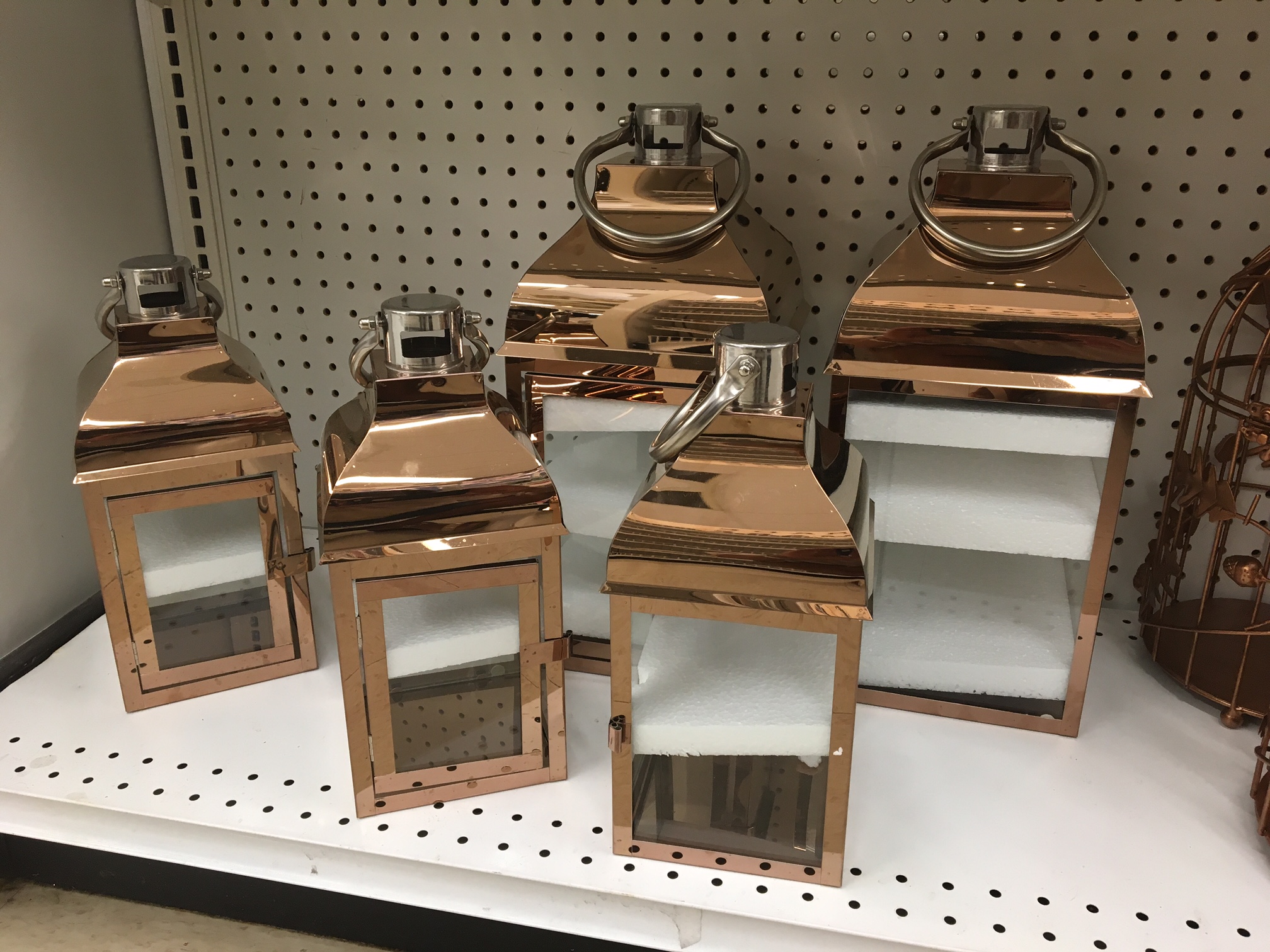 These were all that were left of the copper lanterns at JoAnn's Fabric store…I am glad that I got there when I did to be able to purchase a few before they were all gone.
White dishes are always the staple trend for dishware for every season.  They are timeless, elegant, and perfect to use for every dining event in your home.  White serving dishes with catchy wordings and matching utensils are what's trending for fall home decor 2016.  You can entertain your guests with style and interject a little humor at the same time…who knew?   Now, you don't have to rely upon that relative who always tries to be the "comedian" during the event.
Hopefully, these fall trends in home decor 2016, will help in getting your home decorated for the fall season.  And if you are unsure of how to incorporate these trends into your home, then you can always call upon an interior designer for assistance…we would love to help!
Thanks for stopping by!
Tamela