This week kicks off my new design series…."Fall Decorating and Entertaining Series".  For the months of September and October, I will be sharing fall home tours, design/decorating tips, fall DIY projects and tips on entertaining for fall parties and events.
Fall is one of my favorite seasons of the year . Mother Nature puts on an awesome display of colorful beauty that can provide inspiration for decorating  your home for the Fall.  Brightly colored leaves, pumpkins and cornucopias are the staples for Fall decorating. By using nature as your guide along with these decorating tips, you can make a showy statement this Fall.  The changing color of the leaves are a signal that Fall has arrived. Fall leaves come in various colors ranging from the crimson reds to the golden yellows. They can be used to make great garlands, swags, and fall wreaths for your home.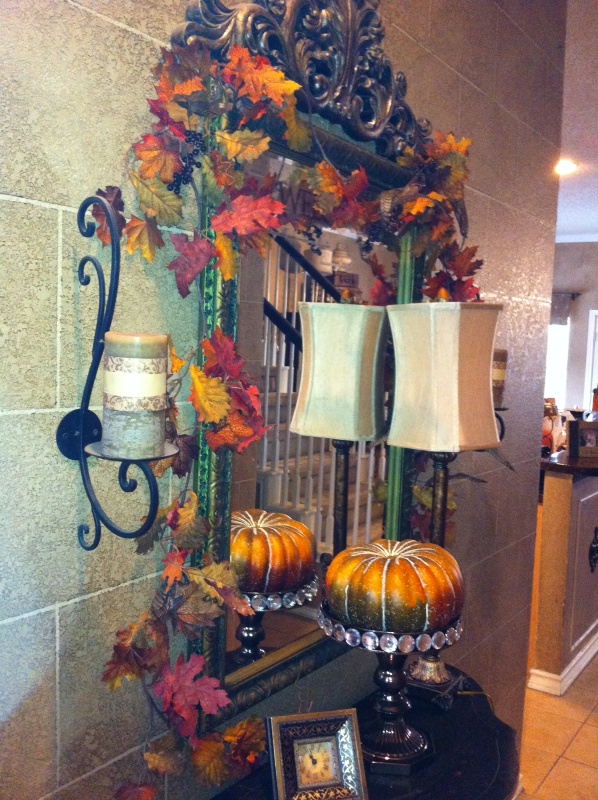 Pumpkins are not only great for making pumpkin pies but they are also great to use for fall decorating.  Pumpkins come in an array of different colors ranging from your traditional orange/yellow,  to green, to a light blue, to a now popular white pumpkin in color.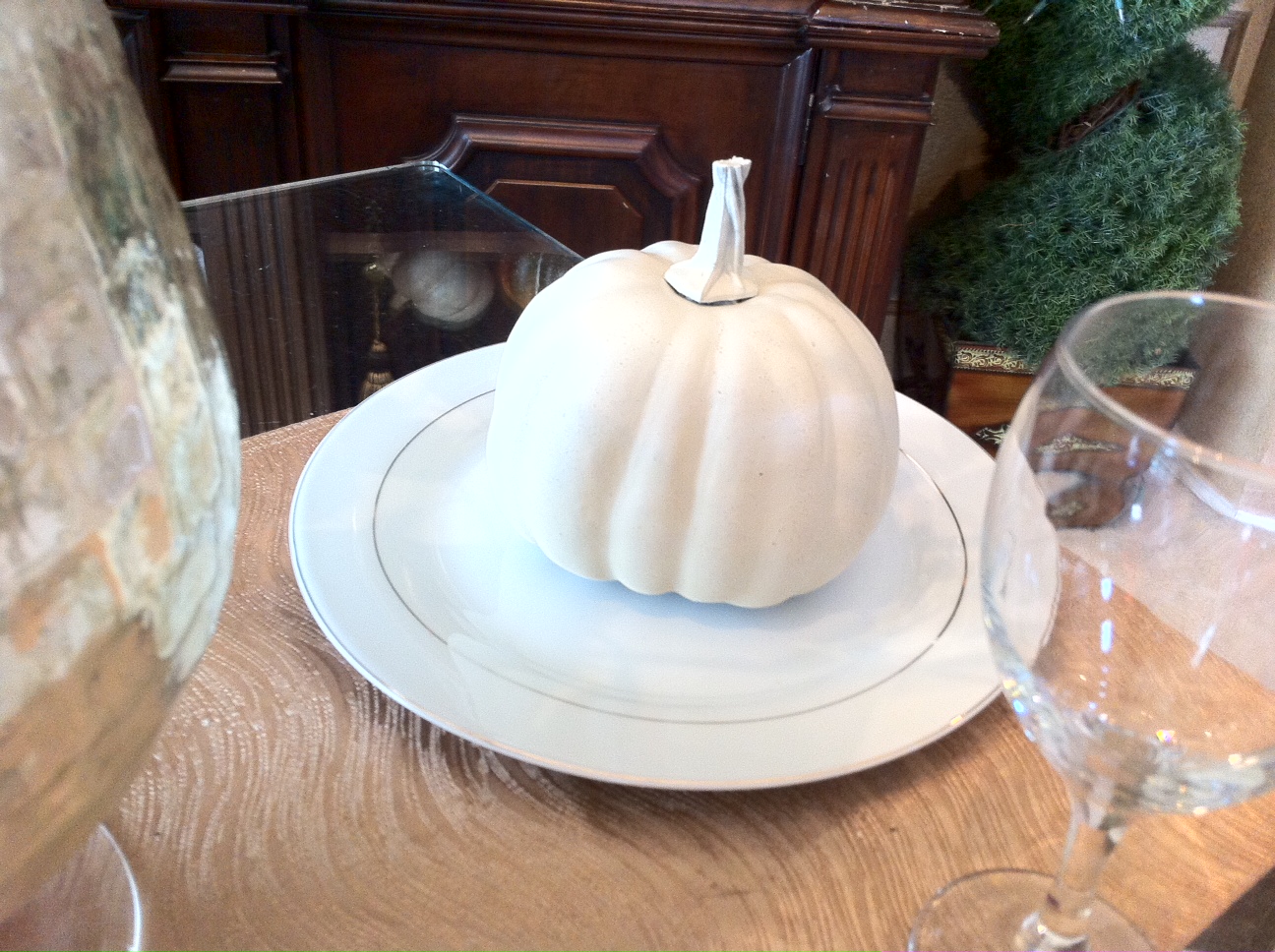 You can group them together as a collection…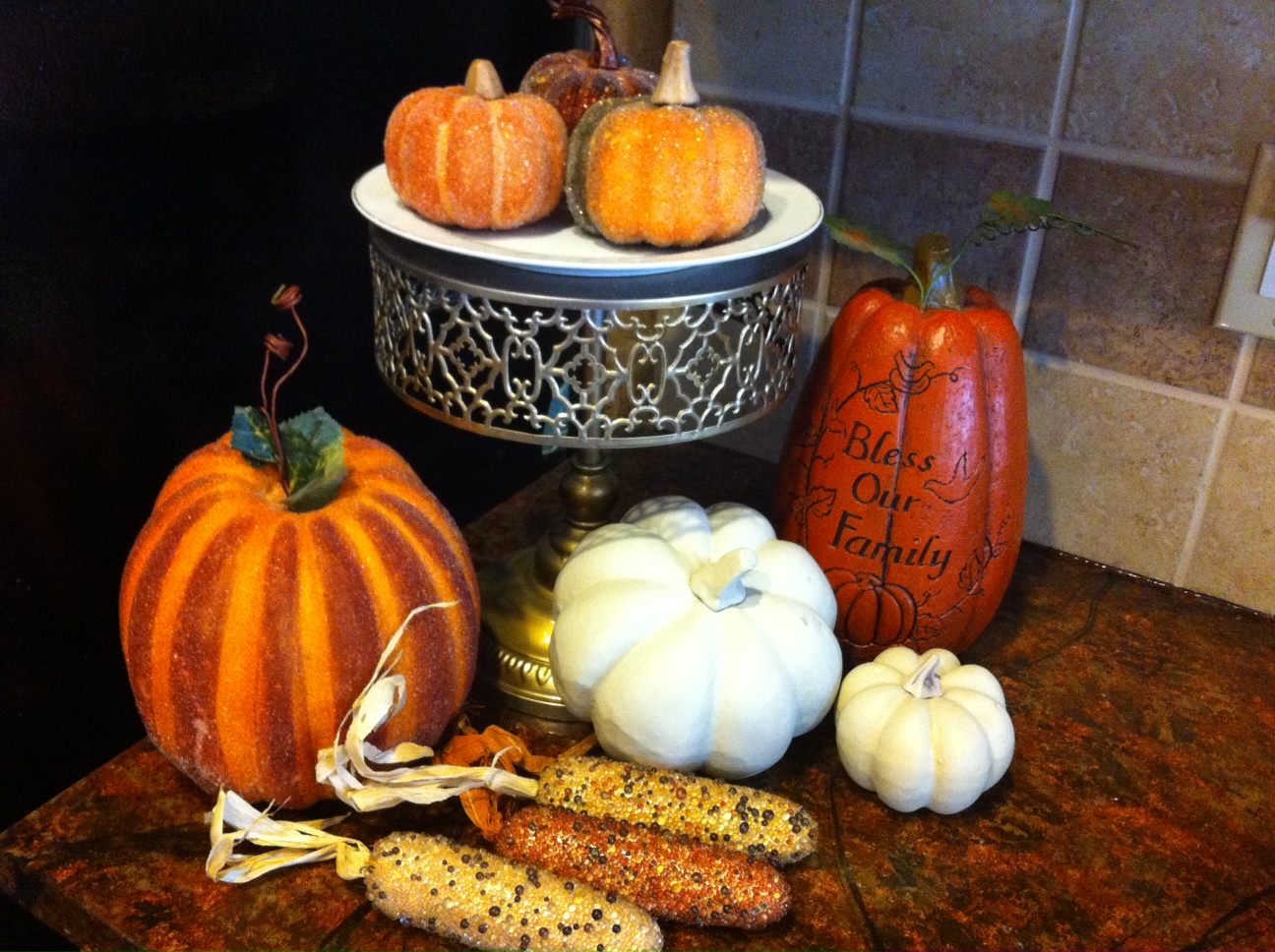 or you can stack the pumpkins on top of each other to make a pumpkin topiaries.
Surprise your guests by using apothecary jars filled with an array of fall decorative accessories.  Glittery pumpkins, oversized acorns and pinecones are perfect as jar fillers.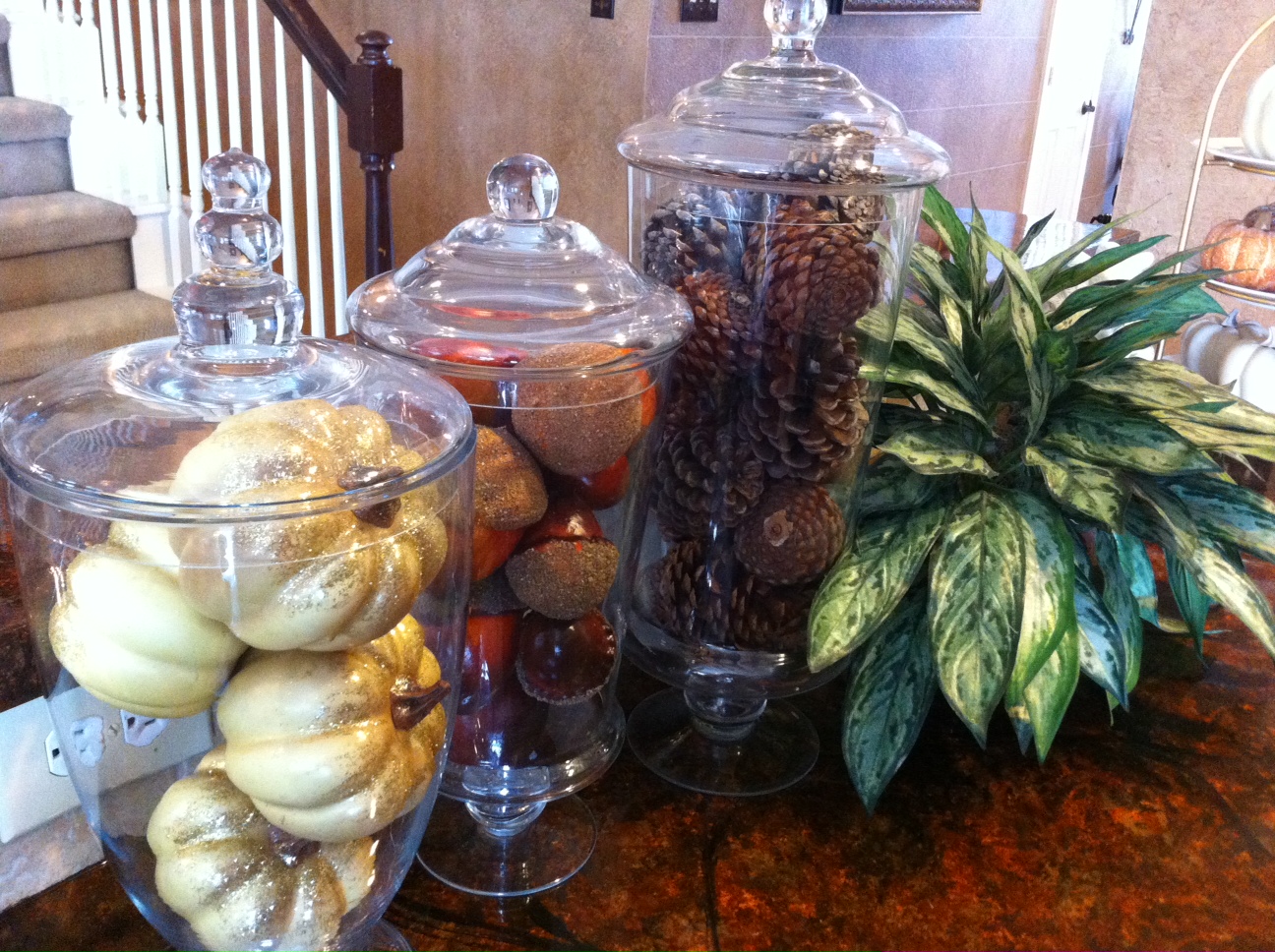 Don't wait until Christmas to decorate your fireplace mantel.  Fireplace mantels are just as beautiful when decorated with the warmth of pinecones, colorful leaves and pumpkins.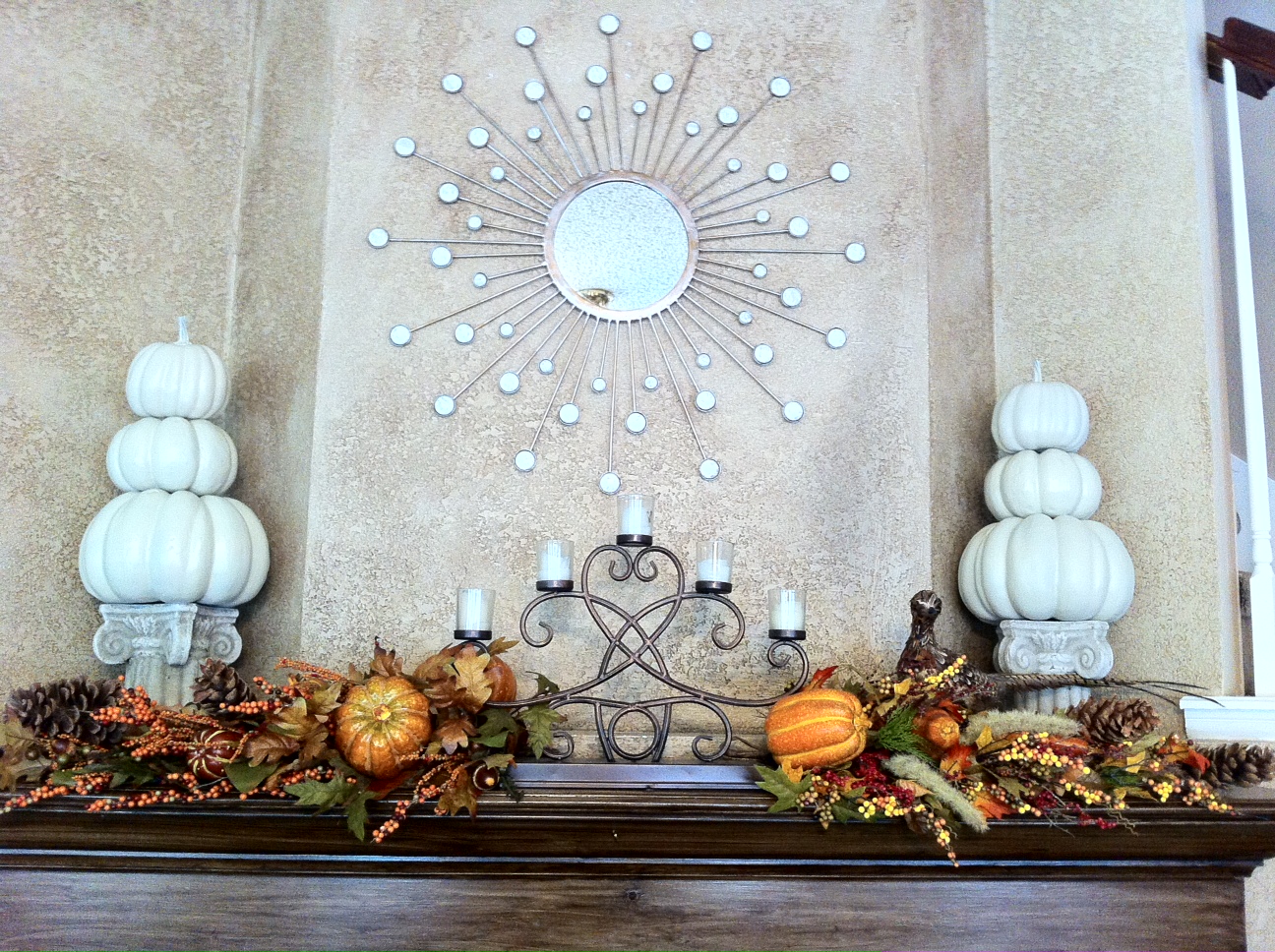 Every Fall season, Mother Nature gives us a front row seat to experience her beautiful Fall landscape. Seize that opportunity to "Fall" back in love with your home by decorating with some of nature's best. In closing…."Have fun decorating, always incorporate whimsy…It's Haute!"
Tamela