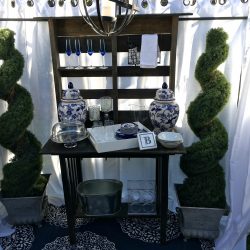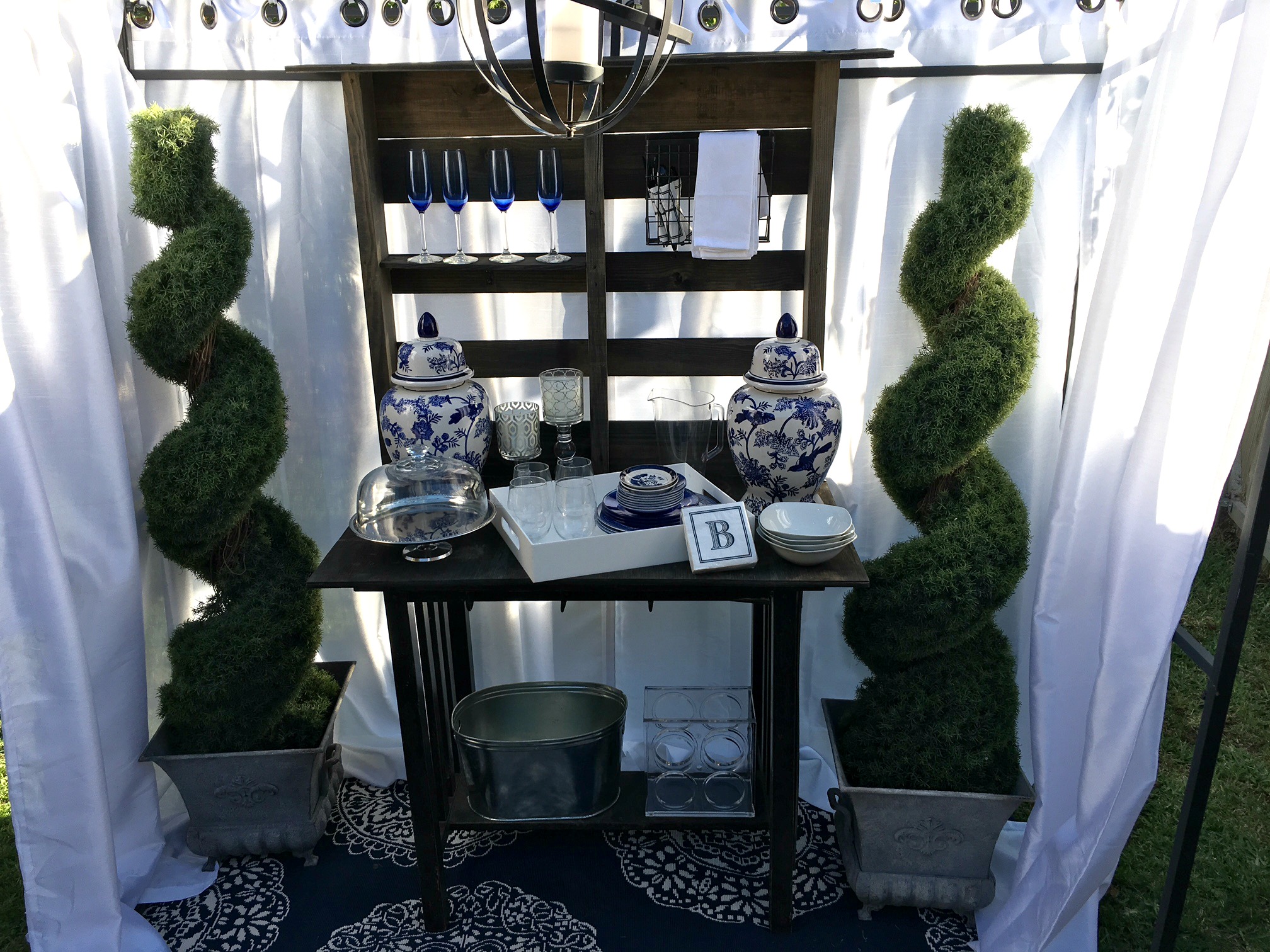 I absolutely love the spring season. I love watching the trees and flowers bloom, smelling the scent of freshly mowed grass and listening to the happy songs of birds.  It is also during the spring season that many homeowners are starting to do the three "R's"…redecorate, reorganize or remodel in their homes.  I know for me as being an interior designer, I am ALWAYS doing the three "R's" year round…LOL!
Every spring I am invited to participate in an "Outdoor Living Space Collaboration" video series on YouTube.  And each year, I always share a new tablescape look on my outdoor table located on my main deck.  I love the excitement of having a reason to purchase new outdoor entertaining dishes but this year I wanted to stretch my imagination and do something totally different and somewhat unexpected.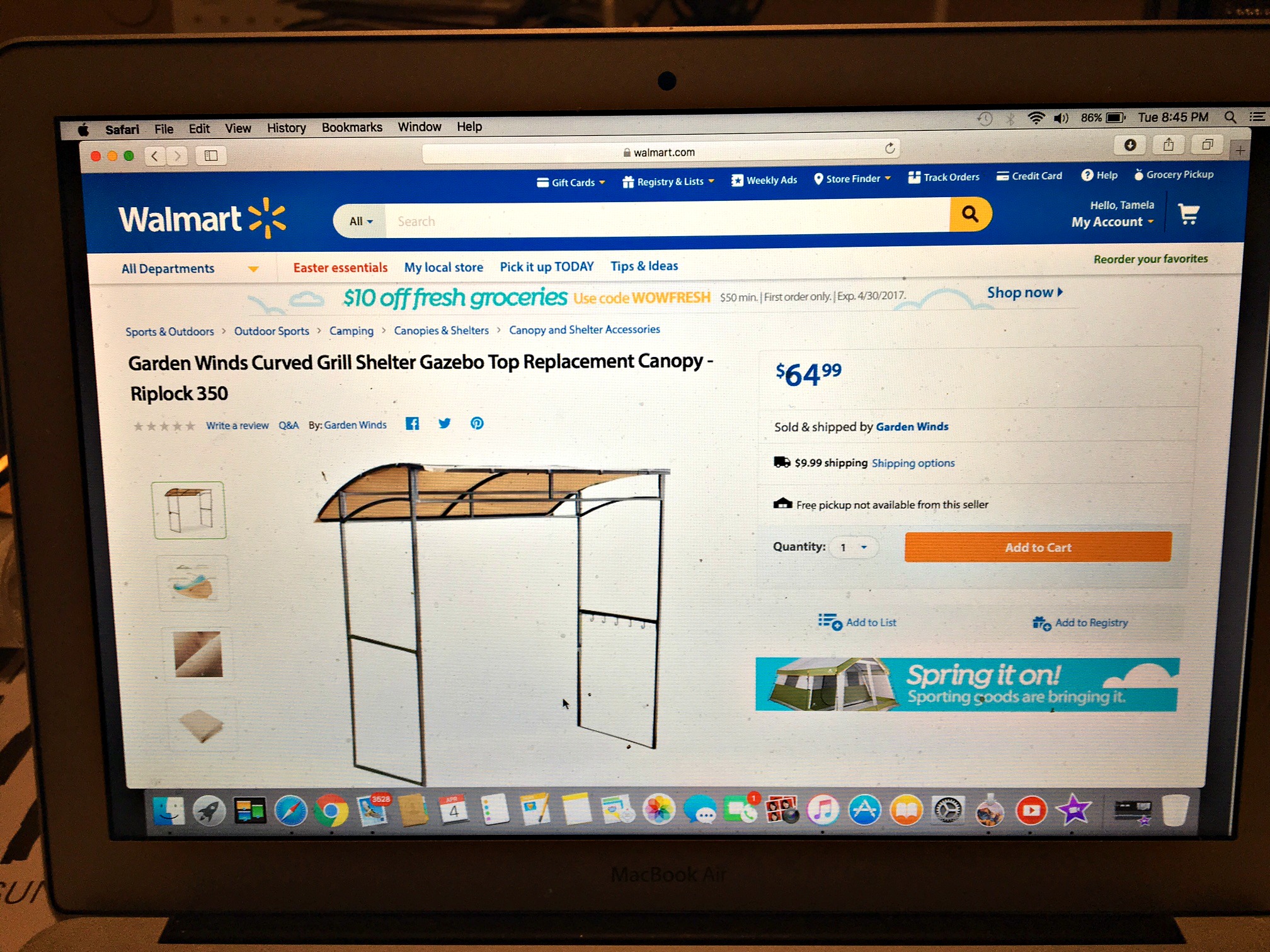 I remembered that we had purchased during the latter part of last summer, this grill shelter gazebo to provide shelter from the outdoor elements whenever my husband is outdoors grilling.  Since we live in Texas where outdoor grilling is possible throughout the entire year…thanks to our bi-polar weather…lol, we are getting our moneys worth out of using the grill gazebo.  However, being a creative designer, I am always looking to make items serve more than just for one purpose.  That is when I had an "a-ha" moment and decided for this years collaboration, I would transform my husband's metal grill shelter gazebo into my " blue and white tablescape buffet" gazebo.  This particular grill shelter gazebo is no longer available for purchase…just only the canopy replacement, so I located another one that is very similar to the one that we purchased last year just in case I wanted to have two on hands for larger party events.
This grill shelter gazebo on Amazon will do the job…just click on the link to purchase!
Now, if you want to see how I transformed this metal grill shelter gazebo into a beautiful blue and white tablescape buffet gazebo, then click on the video to my YouTube channel and ENJOY!

Thanks for stopping by!
Tamela