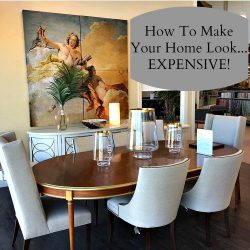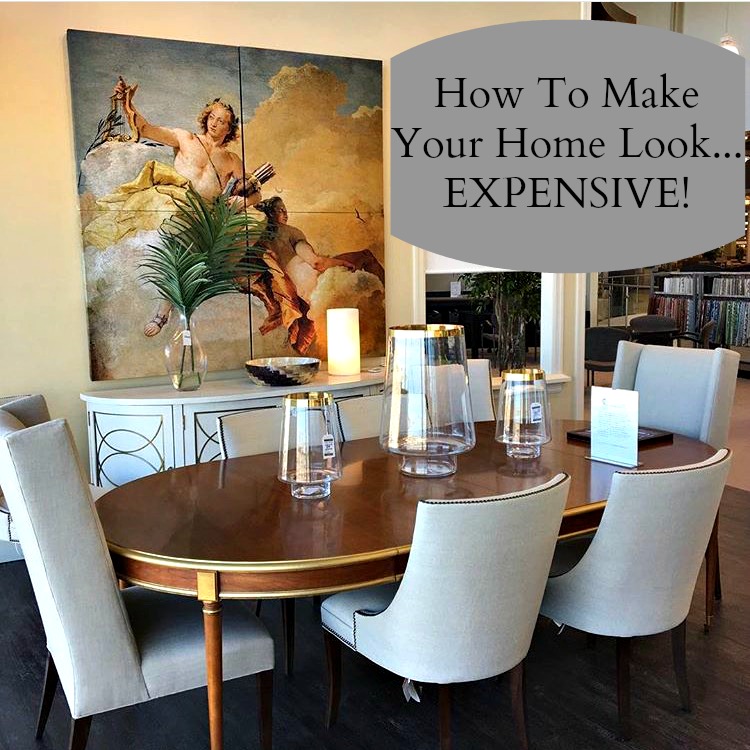 As a designer, we work with budgets and projects of all types…from the simple re-design to the carte blanche total remodel.  No matter the size or budget, we strive to make the final outcome look like a million dollar project even if the budget was not.
For those homeowners who desire an expensive look in their home, here are 6 Ways on How to Make Your Home Look Expensive.
 Choose an understated design style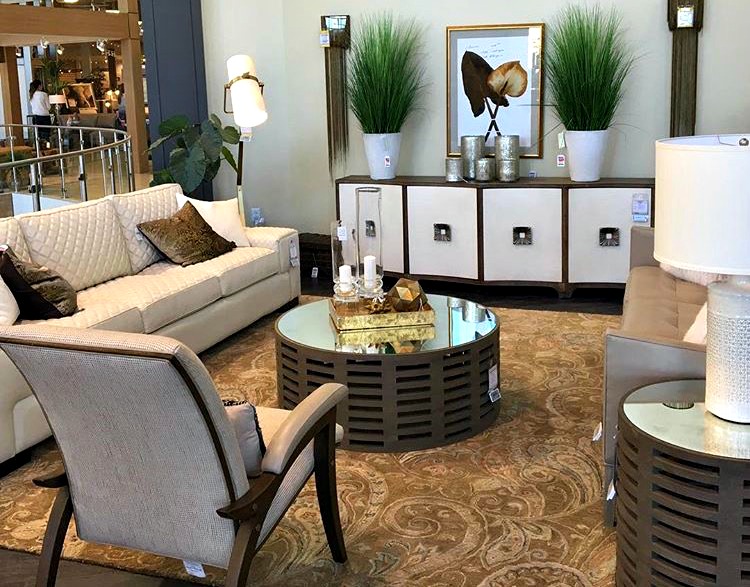 This living room vignette is a perfect example of an understated design style.  This space is not overly decorated nor is it cluttered and the carefully chosen furniture pieces and decorative accents give this space an expensive look and feel.
2.  Add in decorative accents that makes a huge statement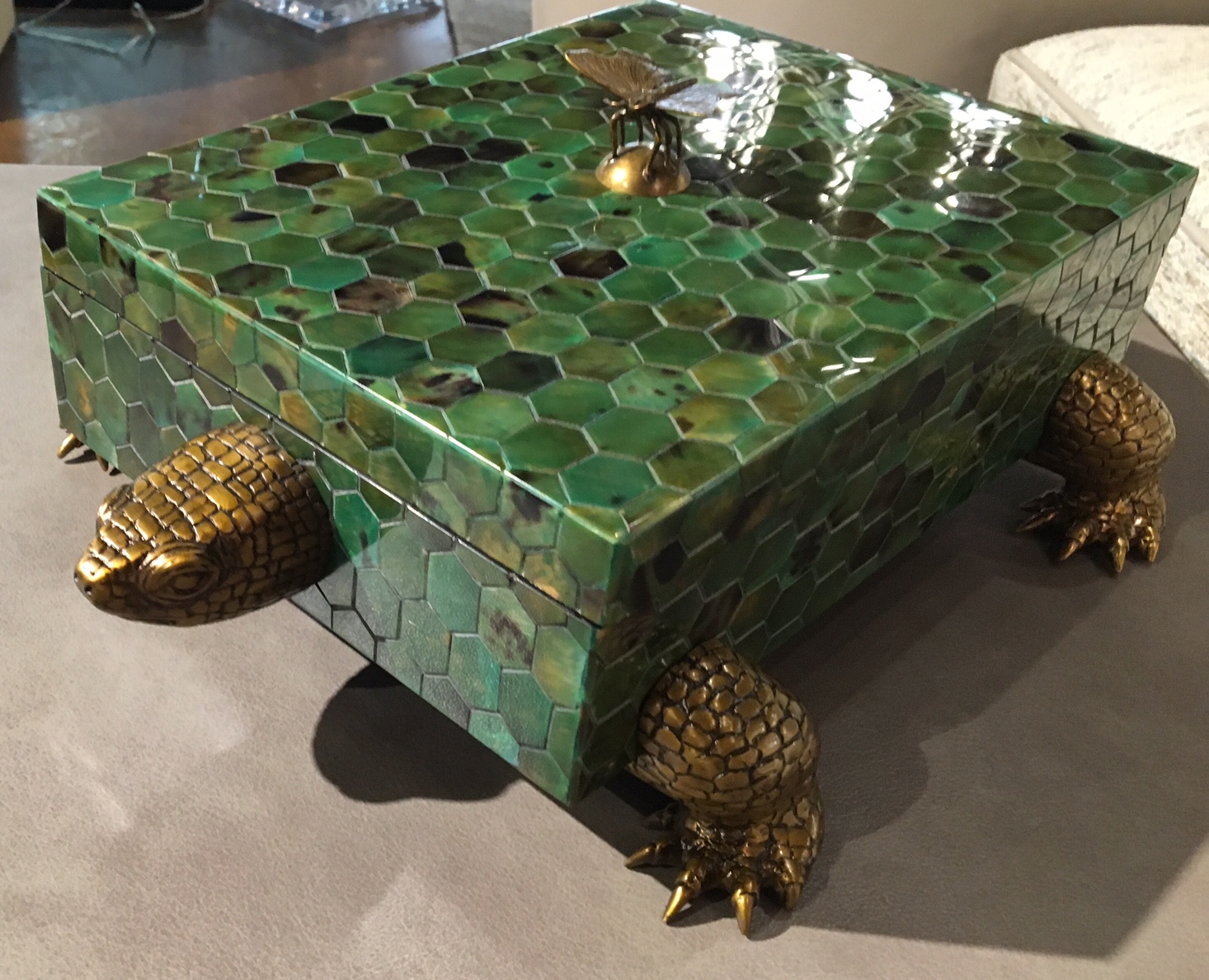 I found this decorative turtle box in one of the showrooms at the Dallas Market.  This is an unique and exquisite box that would look great on a coffee table or in a bookcase.  The head, legs, and tail are made of solid brass as well as the butterfly perched onto of its back.  The box itself is made of a mosaic natural stone.
3.  Add designer lighting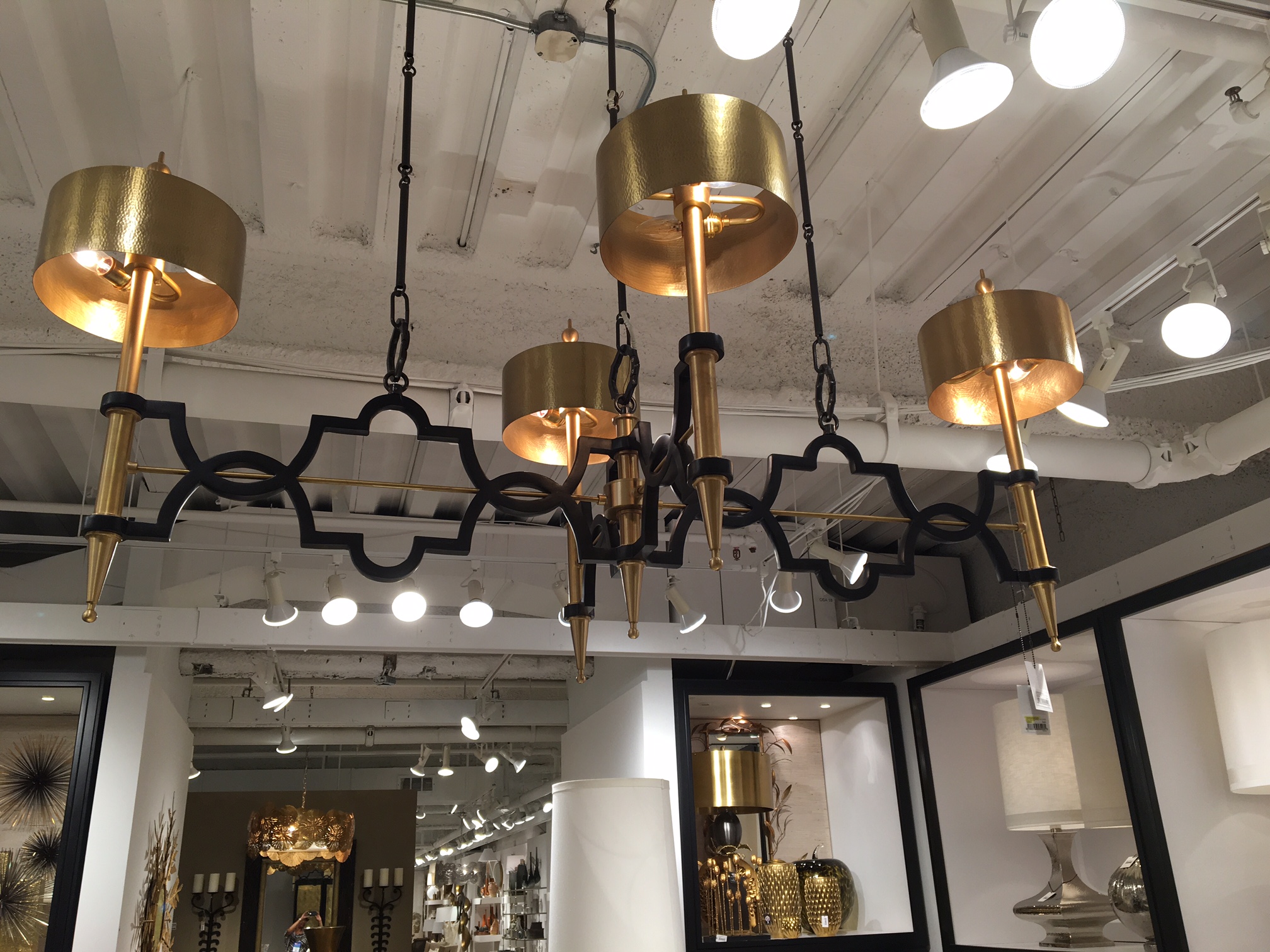 Lighting is one of the key design elements when decorating or designing a space.   Choosing the right chandelier, wall sconces or pendants can give your space an expensive look.  This is the perfect time to work with a designer to be able to take advantage of our resources to land that perfect lighting for your space to give it an expensive look.
4.  Incorporate Sculptural Art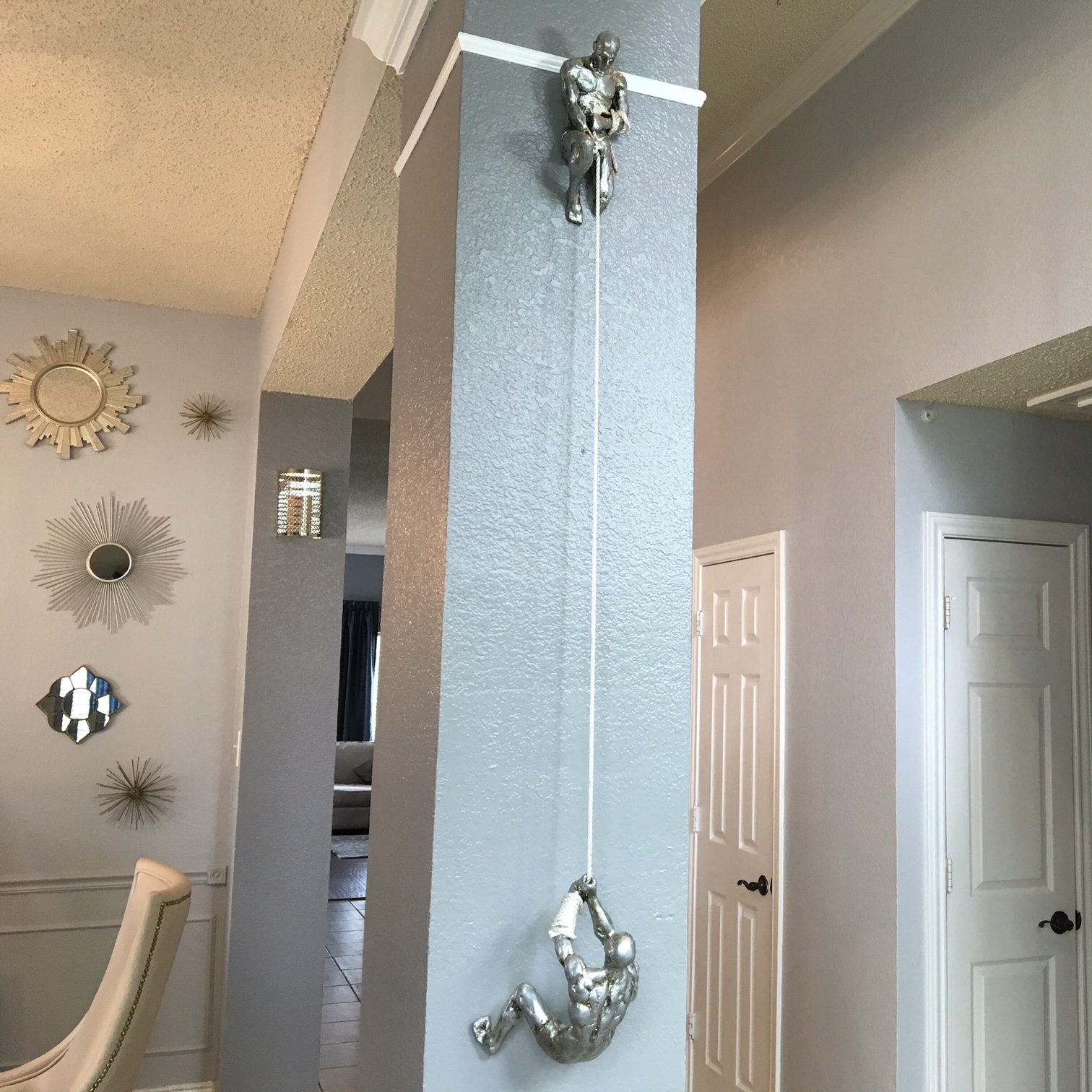 Incorporating sculptural art in unique shapes and silhouettes can create an expensive look and feel to your home.
5.  Showcase an antique collection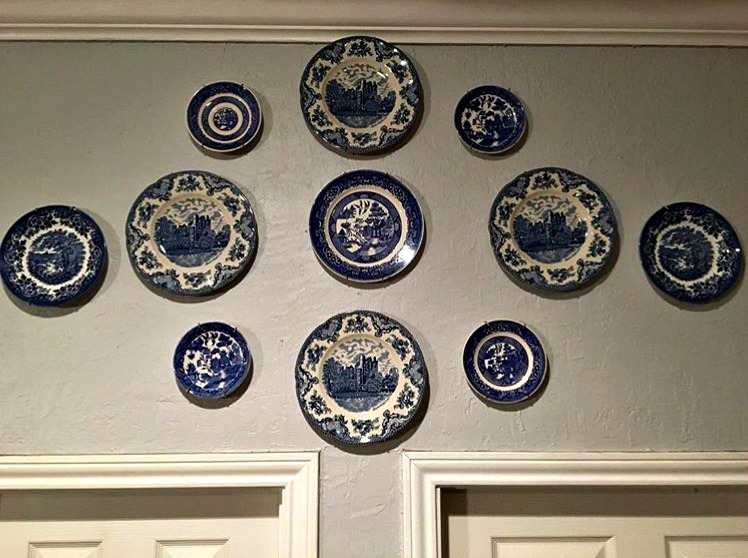 Showcasing an antique collection can make a home look expensive especially if it is displayed together as a collection.  It can make the space feel well traveled, thoughtfully decorated and timeless which are all indicators of an expensive look.
6.  Use large or overscaled art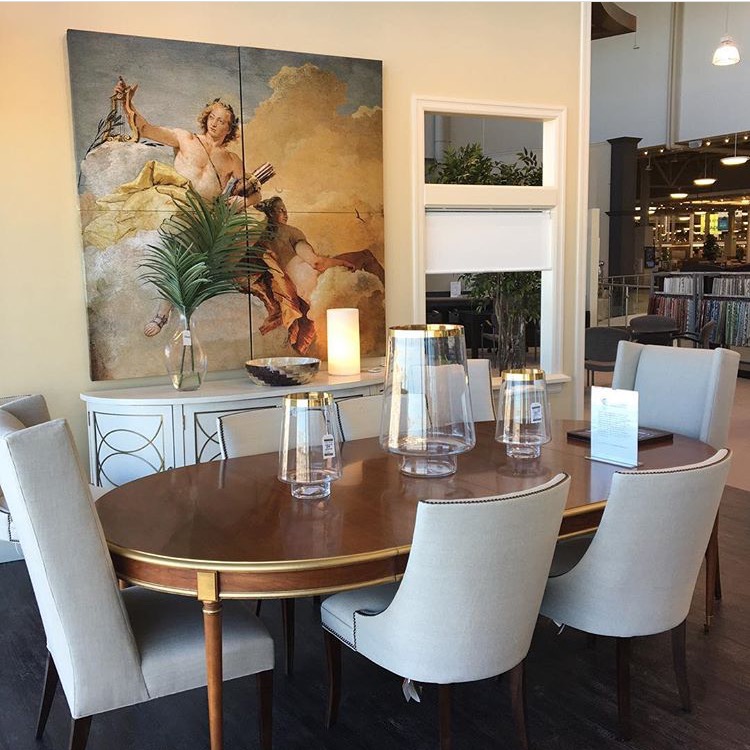 Using large art in a room gives the illusion of space, grandeur and high class.  This is another opportunity to work with a designer to ensure that the right piece of art will be chosen to be in scale with the space and to create a focal point.
So as you can see, by incorporating these decorative elements into your home, you will be able to have an expensive look in your space.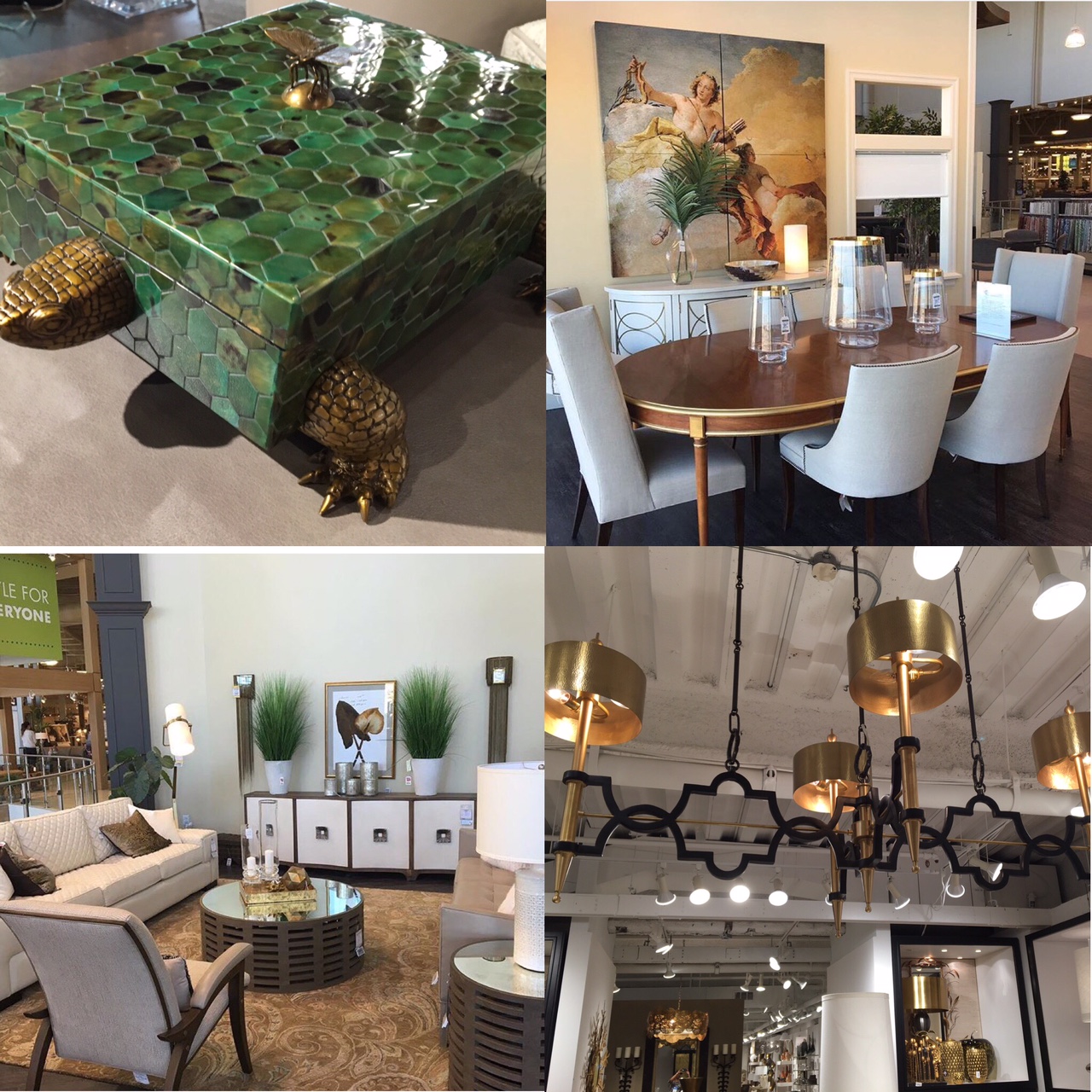 Thanks for stopping by!
Tamela